P5/6
P5/6 are taught by Mrs Devlin and are very lucky to have Miss Pyper as their assistant. We have been learning about The Famine in Ireland, Electricity, The Vikings and are looking forward to finding out about Water and the Titanic.
From September to December, we had weekly swimming lessons and the IFA coach took us for football skills. Now we are enjoying weekly Acti-sports sessions. P5/6 love completing the daily mile and having outdoor learning sessions in our embankment area.
We have weekly music lessons with Mr McVeigh and are learning to play the recorder and sing. We love attending weekly choir with Miss McKenna and Mr McVeigh.
In numeracy, this class are Izak 9 experts. They love problem solving and team work. Although Mrs Devlin always sets them very hard investigations, they persevere and work hard to solve these. Mrs Devlin's class are highly competitive in Mathletics, winning a Happy Meal for being the best ranking class in the school. They are frequently on the leaderboard of the UK and the World!
In literacy, P5/6 love our weekly newspaper, The Week Junior, and Newsdesk to keep up to date with what is happening in our world. We use our devices in class daily to type and edit our work. We love writing stories, debating, presenting our work to the class and sharing our ideas with others.
These boys and girls are great friends to each other and show kindness and respect, always including everyone. Mrs Devlin claims they are the best behaved class in the whole school and really reflect the ethos of St. Brigid's Primary setting an excellent example to others in our school.
Latest Photographs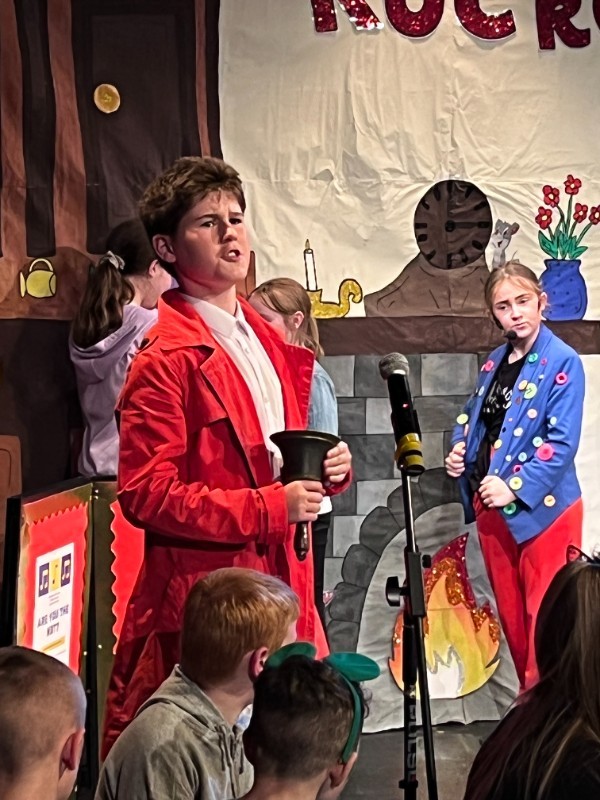 Class Photograph
&nsbp;
St. Brigid's Primary School, Rathkeltair Road, Downpatrick, BT30 6NL | T: 02844 612253 | E: dpyper683@c2kni.net